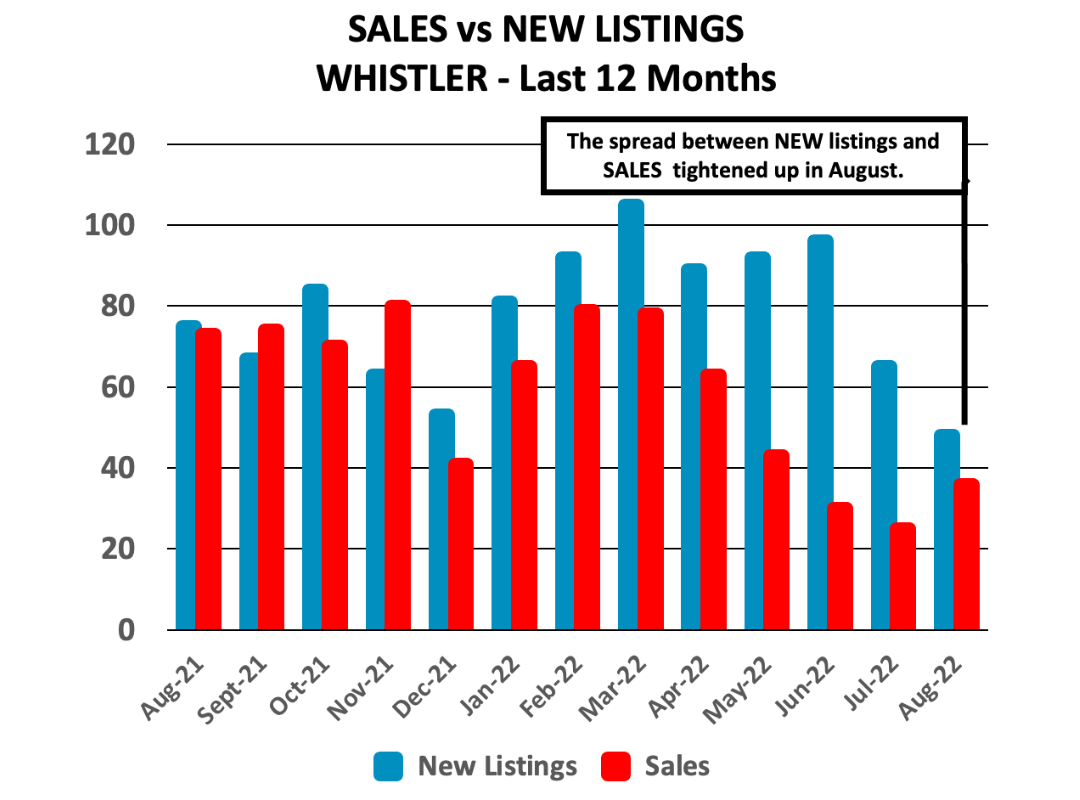 Activity in the market seems to be building - more showings and buyer interest appears to be bubbling over the last few weeks.  As we transition into fall it will be interesting to see if we experience an increase in market activity as the ski season approaches.
Number of Sales VS New Listings: 
The spread between the number of NEW listings VS the Number of Sales tightened up in August.
From April to July there were considerably more listings compared to sales.  See the last graph above to see the trend.
ACTIVE LISTINGS:  
Active listing decreased this month for the first time since February.
Total inventory of 236 at the end of July is still very low compared to the last 10 years.
Prior to Covid Whistler was sitting at 361 listings and 10 years ago it was 763 active listings.
PRICES: MLS Home Price Index (HPI):
Prices have adjusted downward from the peak in March/April however when you look at the charts the 12 Month MLS Home Price Index is still up 19% for Chalets, 17% for Townhouses, 21% for Condos.
SALES TO ACTIVE RATIO:
Generally, analysts say downward pressure on home prices occurs when the SAR (Sales to Active Ratio) dips below 12 per cent for a sustained period, while home prices often experience upward pressure when it surpasses 20 per cent over several months.
▪️
Chalets SAR
is slightly up at 10% but still indicates
a Buyers market.
▪️
Townhouse SAR
is slightly up again at 25% which indicates it hovering around
a Balanced market.
▪️
Condo SAR
is rose from at 6.3% to 23% which indicates the
condo market
may
becoming more Balanced.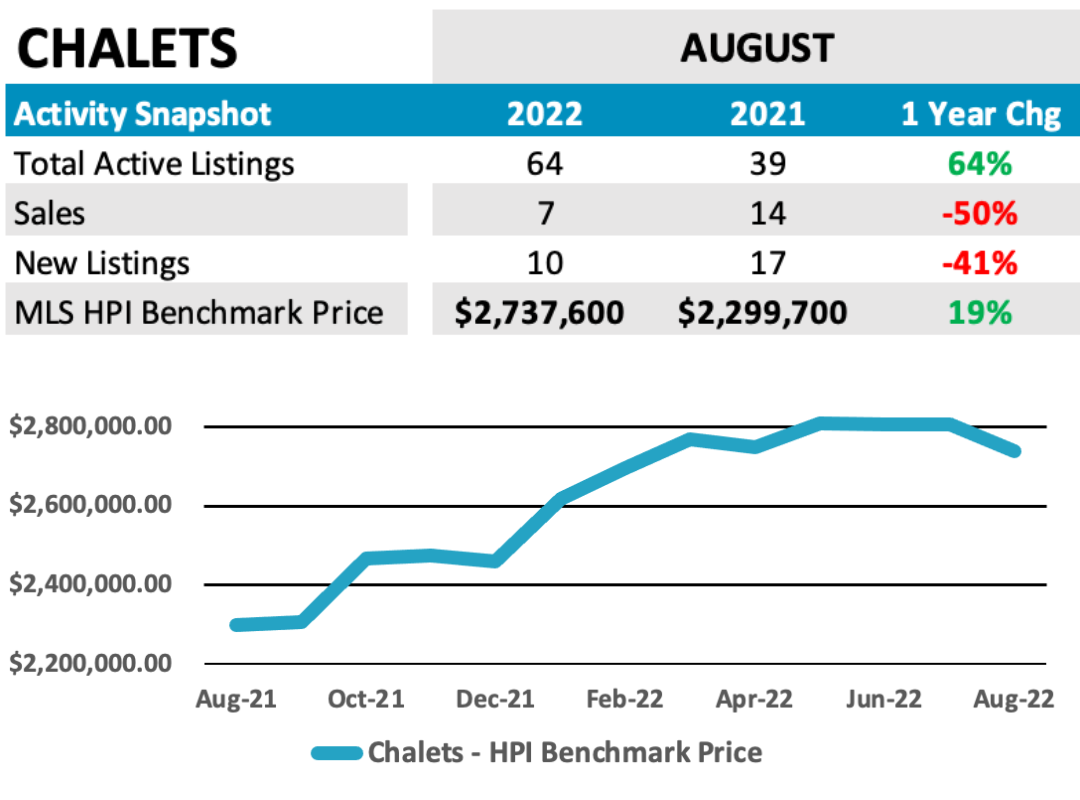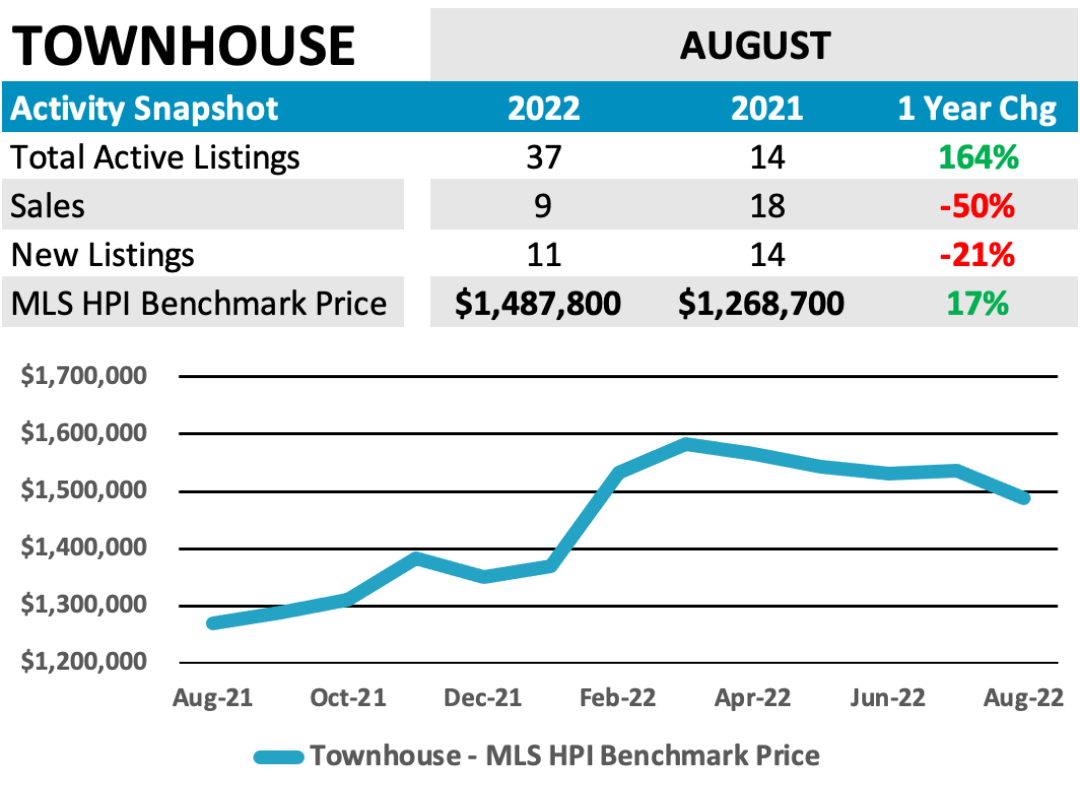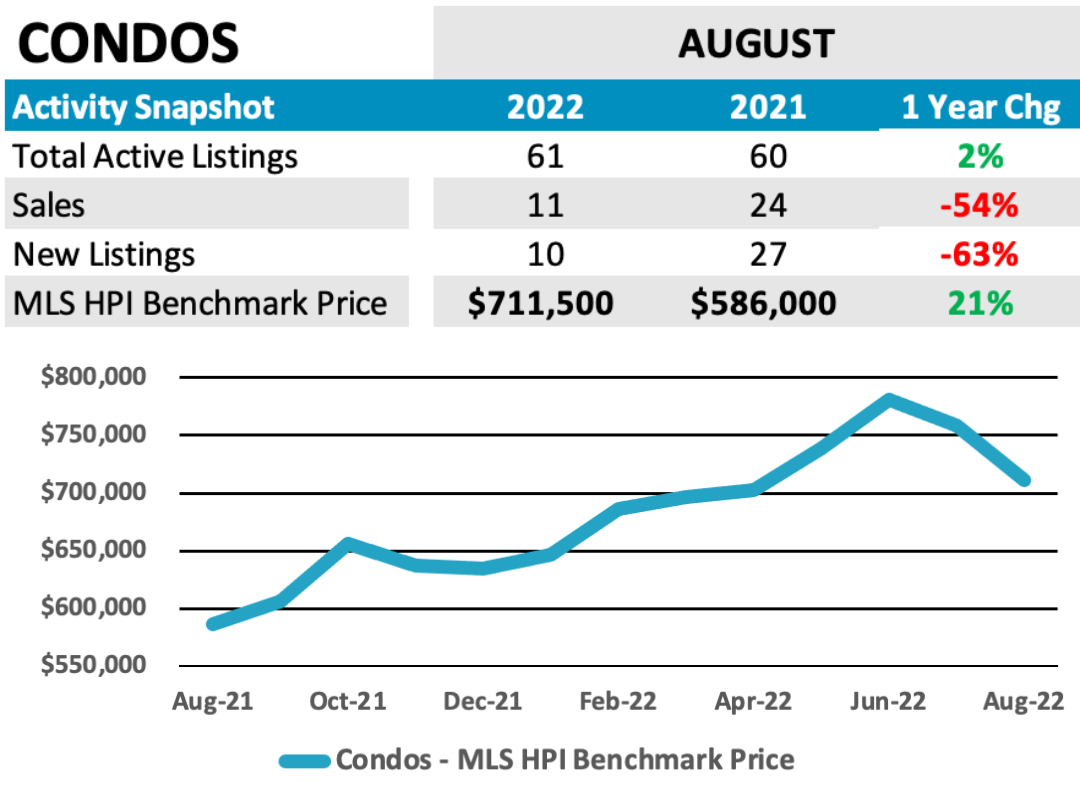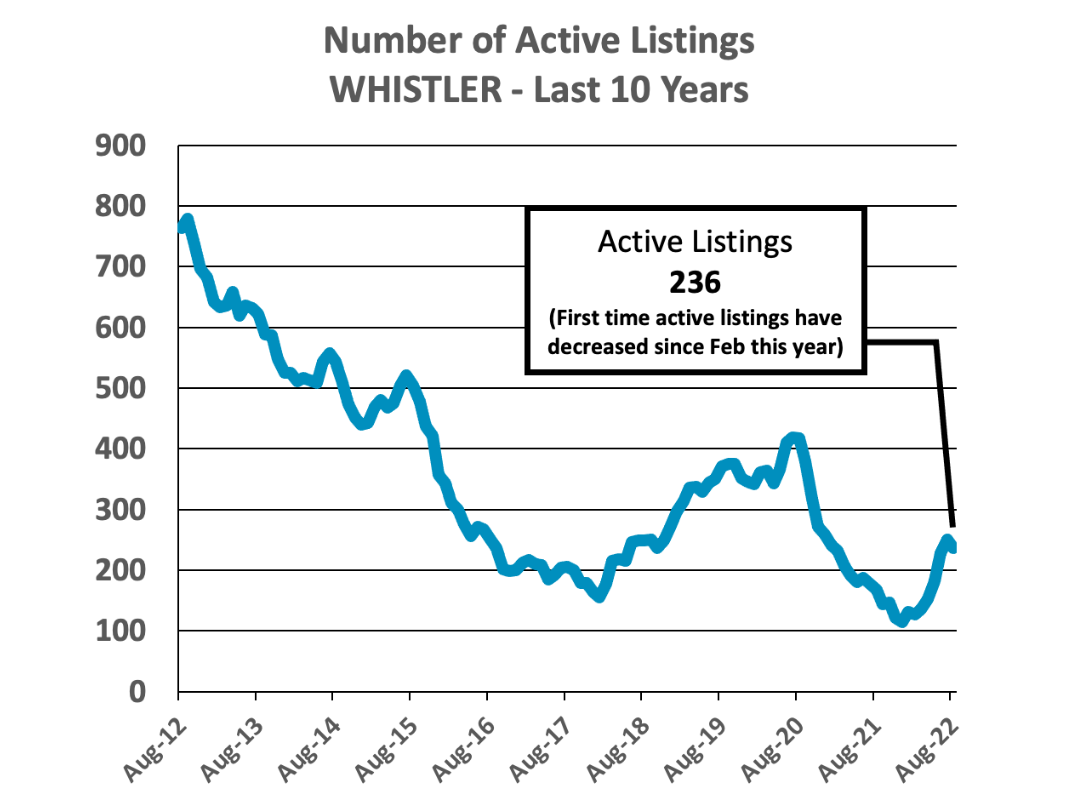 ☎️ Call me or message me if you have questions about the Whistler or Pemberton market!
604-761-1273

It would be my pleasure to assist you with making your Whistler dream come true!!
Current as of Sept 7th, 2022. Data from the Real Estate Board of Greater Vancouver. Report © 2022 ShowingTime. Percent changes are calculated using rounded figures. Data also from WLS Whistler Listing Service.