With only two days left of Crankworx everybody is excited and ready for Redbull Joyride happening tomorrow!  Today was an amazing day at the POC Whip Off and a big thanks to all the riders who came out and gave Whistler a great show! To use the words of my 15 year old daughter "there were insane whips and other huge tricks on Crabapple hits."
Tomorrow (Saturday Aug 13) head over to the base of Whistler to get a great view of the Joyride course as 14 of the best slope-style riders give it their all in the hopes of taking the win for this legendary event.
After a Saturday of tricks and flips from Joyride, come back out Sunday to watch the Canadian open downhill race and support your favourite racers (or the local ones ;) ! Sunday will unfortunately be the last day of Crankworx, but it'll be a great weekend to wrap it all up.  Don't forget to check the Crankworx website for timing and head to the Village to find some nice swag and riders autographs.
Market Highlights from July: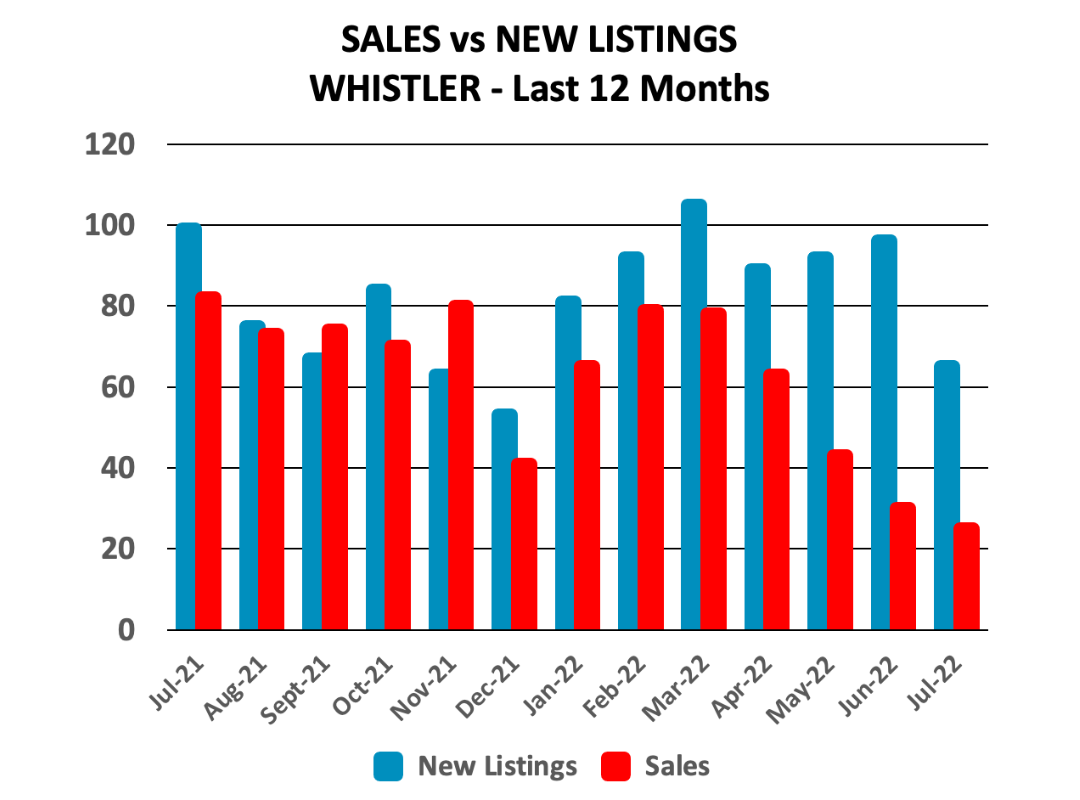 Number of Sales: 
Number of SALES saw a significant decrease over last July across all property types between 61%-82%.
PRICES: MLS Home Price Index (HPI)  
While sales volume has significantly dropped and prices have started to adjusted down from the peak in March/April the 12 Month MLS Home Price Index is still up 23% for Chalets, 19% for Townhouses, 29% for Condos.
ACTIVE LISTINGS:  
Total Active listings has started to increase more significantly with a 37% increase in inventory since May 2022.
However total inventory of 250 at the end of July is still very low compared to the last 10 years.
Prior to Covid Whistler was sitting at 361 listings.
SALES TO ACTIVE RATIO:  
Generally, analysts say downward pressure on home prices occurs when the SAR (Sales to Active Ratio) dips below 12 per cent for a sustained period, while home prices often experience upward pressure when it surpasses 20 per cent over several months
▪️
Chalets SAR 
is down at 6.8% which may indicate the 
beginnings of a Buyers market.
▪️
Townhouse SAR
 is down at 16.3% which indicates the
 beginnings of a Balanced market.
▪️
Condo SAR 
is down at 6.3% which indicates the
 beginnings of a Buyers market.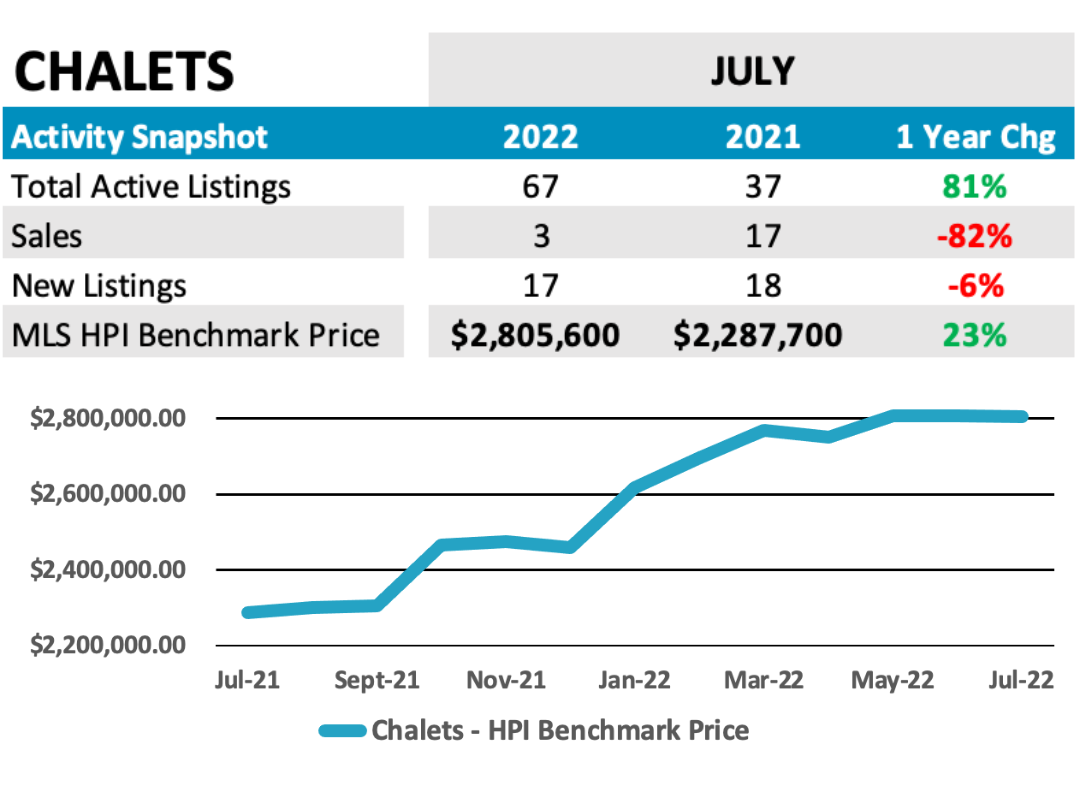 ---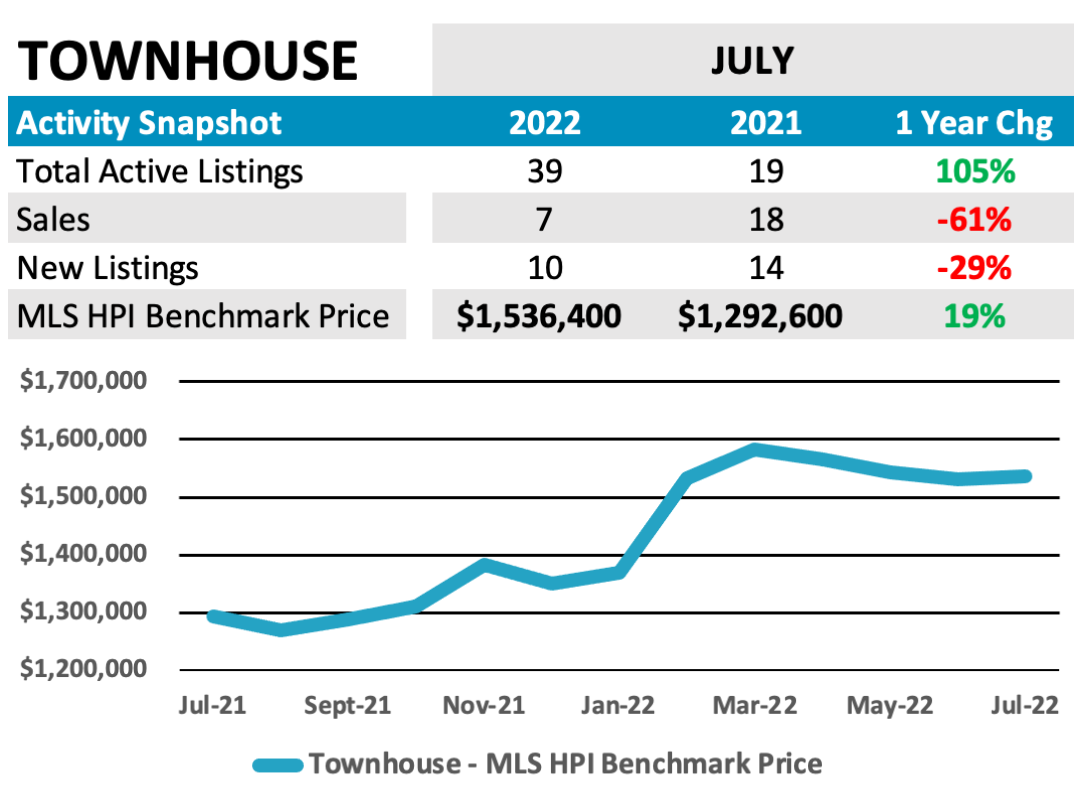 ---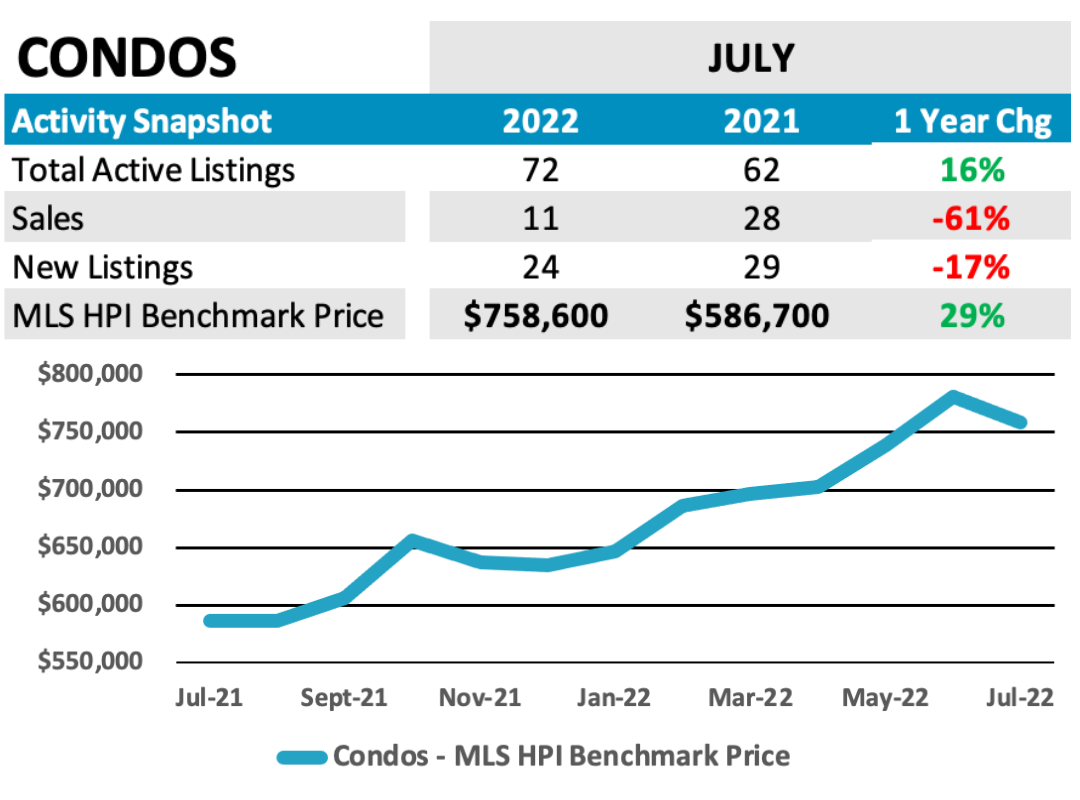 ---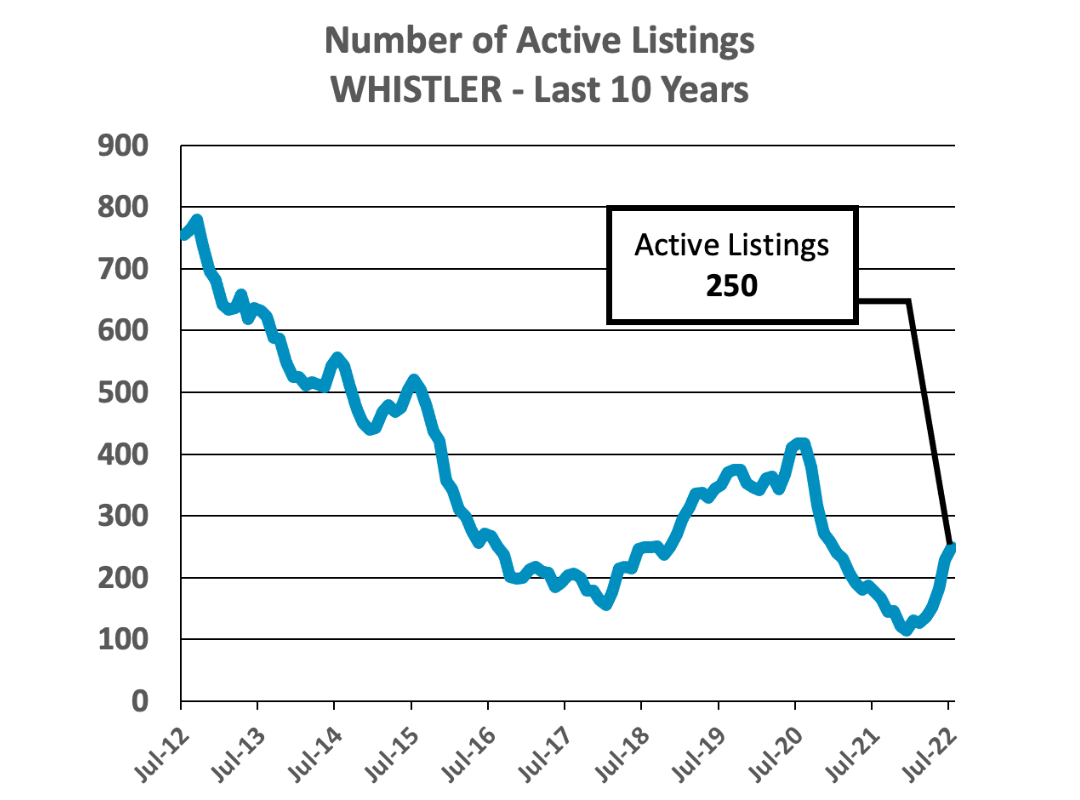 ☎️ Call me or message me if you have questions about the Whistler or Pemberton market!
604-761-1273

It would be my pleasure to assist you with making your Whistler dream come true!!

Current as of July 8, 2022. Data from the Real Estate Board of Greater Vancouver. Report © 2022 ShowingTime. Percent changes are calculated using rounded figures. Data also from WLS Whistler Listing Service.