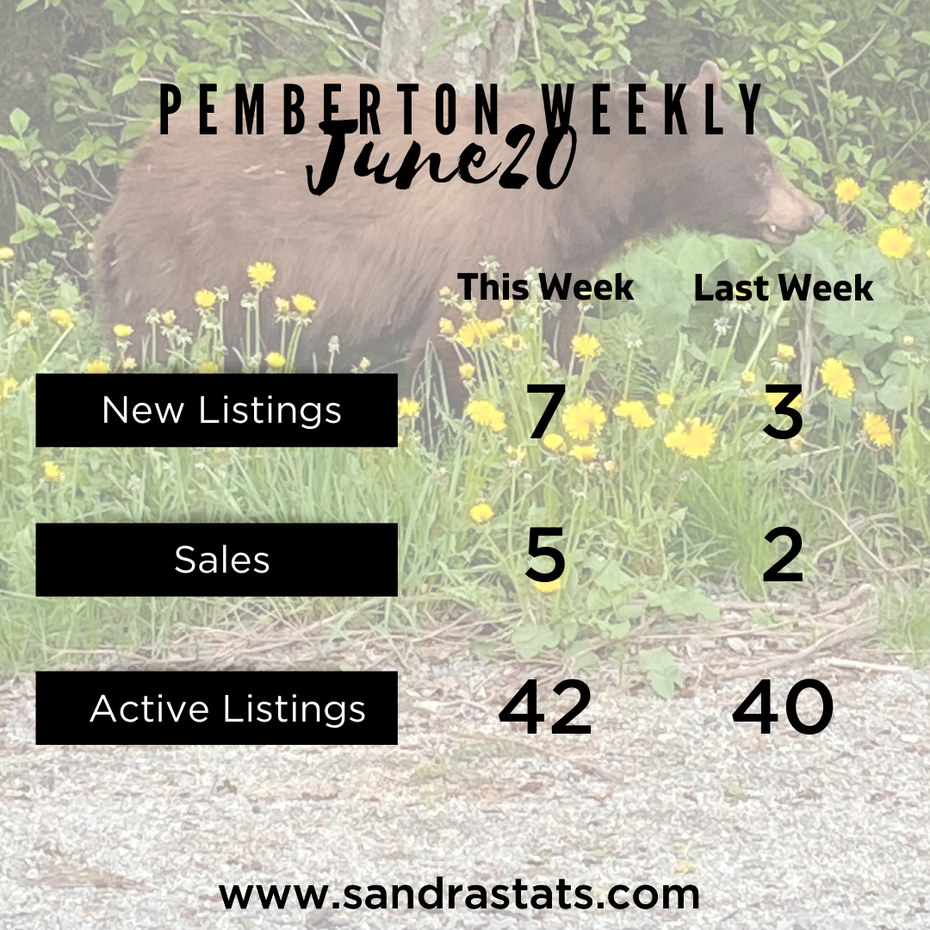 Whistler/Pemberton Weekly
There are some new Buyers in town! ?… this spring we're seeing more bears in the valley due to the lower than normal snow line.
I never loose enthusiasm for a bear siting but always remember, no matter how beautiful and gentle they look to respect their space and always be bear aware.

Taking a look a bit further back at the change in inventory levels since the end of April the largest increase in Active listings has been in the Single Family Home market which has doubled with an increase of 100% , Townhouses at 19% and Condos at 33%.
We're still seeing urgency and quick sales for properties with pent up buyer demand and other parts of the market are a little more rational, some price reductions and Buyers having more opportunity to negotiate a bit and we're seeing more subjects in accepted offers.
Total listings count in Whistler is slowly creeping up and is sitting at 200.
This is still very low - to put it in perspective, the active inventory January 2020 (pre Covid) was sitting at 341 listings.
Curious to see the recent sales and recent listings???
☎️ Call me or message me 604-761-1273

It would be my pleasure to assist you with making your Whistler dream come true!!

Data from WLS Whistler Listing Service.