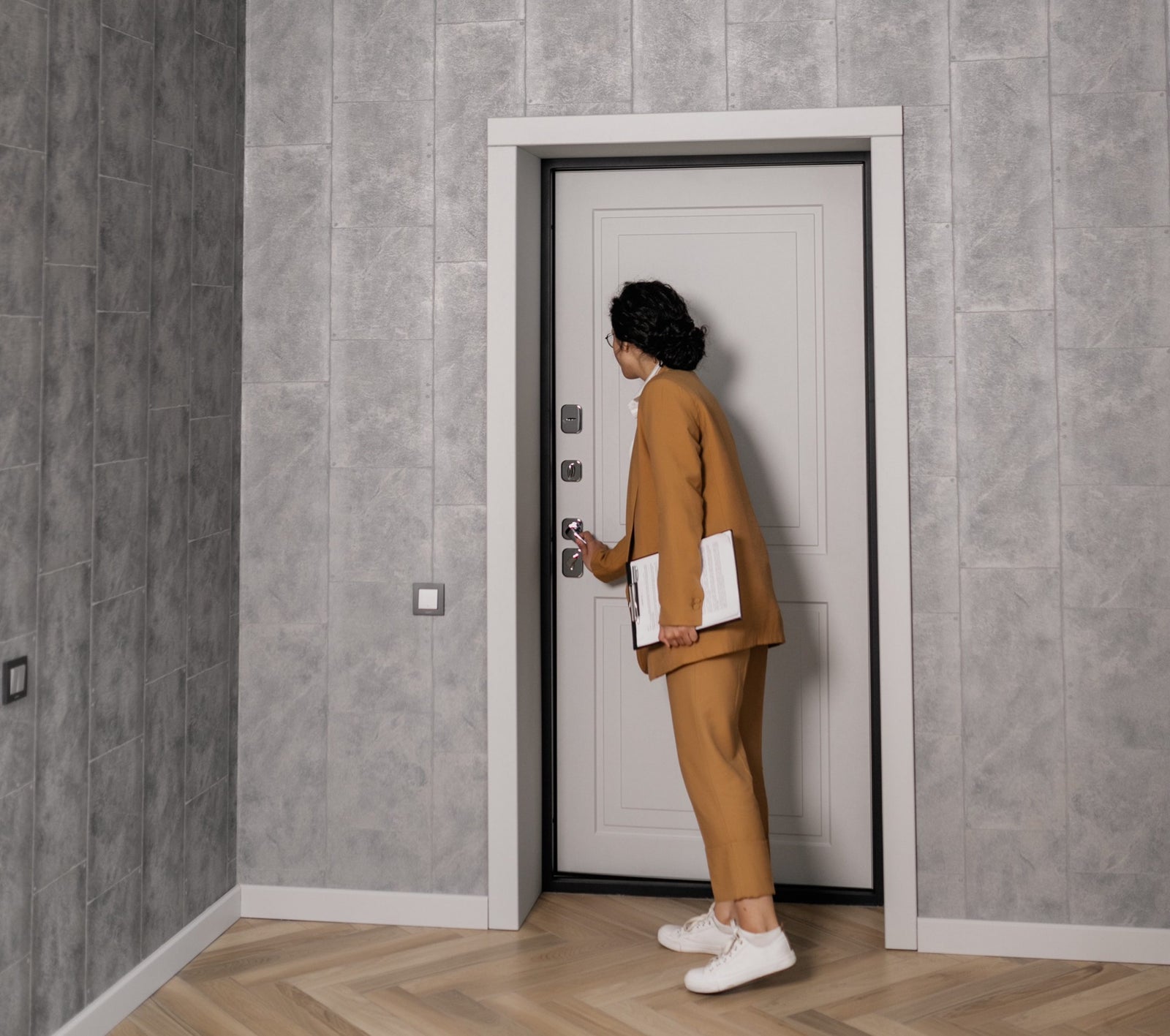 Whether you already live in Whistler and have decided you'd rather pay off a monthly mortgage than farewelling rent payments to your landlord. You've found out your family is expanding and you're in need of a little extra space to move and grow.  Or you've decided you'd like to invest in a little vacay property to escape to for the weekends. Whatever your reason for buying a home, there are always going to be considerations you should ask yourself to find out "is this the right home for me"?Some questions might be no-brainers, but there are always a few that have more layers to weigh up.As a buyer in today's market, we always recommend having a licensed home inspection done on any property that you're serious about investing in. However, most people like to compare several different properties in the lead-up to finding 'the one', and it can be costly to get a professional check done for each.For that reason, we've put together a self-checklist to help you identify the good bits and the bits that don't quite meet your needs when searching for your new havn… 
LOCATION
Schools:

What schools are in the area? Are there both elementary and secondary? Is there a Tertiary institute nearby?
What would the commute time be to take the kids to/from school in morning/afternoon traffic? Will this fit in with your work schedule?
Is there a school bus and bus route nearby?
Would you feel safe about your children walking/biking to school?
Can your children attend that school – fees, zoning, etc?
Amenities

Is there a supermarket, gas station, hospital or police precinct nearby?
How far is the home from other amenities that you might need/use regularly – walking and/or driving distance?
Is the home near to a beach, park, river, trails or fitness centre?
Is the home close to your friends or family?
Are you near a highway or easy access to one if you often head out of town?
Neighbourhood

Is the house on a quiet street? Cars, highway, dogs, loud music, etc.?
What do the houses look like on the street/in the area? Do they look well cared for?
Can you imagine yourself feeling happy and safe in this neighbourhood – walking the dog, children playing in the yard?
Is there enough privacy – bedrooms, backyard, etc.?
Can you see or talk with any locals to gauge their feelings on the area?
Are there any local groups or community centres to join?
Can you research the crime rate in the area?
Does the ground look dry, are there plenty of trees and landscaped areas?
Is the home near public transport? An airport?
HOUSE INTERIOR
What are the most recent updates to the home and is there a list of repairs required – plumbing, carpets, electrical, etc.?
Is the basement finished or roughed in?
Do all the doors and windows close properly? Can you feel any obvious drafts around them?
Are the windows single, double, or triple paned? Are there any visible cracks?
How are the walls? Do they look like they need new paint or wallpaper?
Does the layout match your preference? E.g., Is the kitchen spacious and bright or long and narrow without windows?
How old is the hot water cylinder and does it need replacing soon?
Can you see any signs of mold or condensation damage?
If there is a basement, can you see any water or dampness?
Is the fireplace functioning correctly? Does it need updating or repair?
Is there a security system? Inside and outside?
Are there curtains and blinds on all windows?
How much storage does the house have? Will it be enough for your needs?
Are there cracks in the ceiling or floor foundations?
Does the house have heating and/or air conditioning installed?
Can you spot smoke alarms where needed?
Does the home currently have all of the main appliances?
Is there enough space in the home to meet your needs now as well as in the near future – bedrooms, outdoor area, kitchen, bathrooms, etc.?
Is there a bathtub for young children?
HOUSE EXTERIOR
What is your first opinion of the property from the street? Is it appealing and welcoming to you?
Is there enough privacy from the street and/or neighbours?
Do the neighbours' properties look well cared for?
Are there trees and garden areas?
Do power lines run directly across the house?
Are trees close to any power lines or do they overhand any gutters? Do any need removing?
How new is the roof? What is it made of? Does it require any replacement or repair?
Can you see any visible foundation issues on the home?
What is the exterior material? Does it need any upgrades or repairs? E.g., when was it last painted?
Is there a chimney? Is it straight and in working order?
Take a peek at the gutters and drains – are they clear and functional?
How close are the neighbours?
Is there a right of way for storm or sewage access? Do you know where it's located on the property?
Is it connected to a municipal or private sewage system?
What are the limits or regulations for building on your property – a garden shed, carport, fencing, etc.
Is the home accessible for seniors or those needing assistance?
If there's a pool, does it need repair? Does it need fencing for pets or smaller children?
If there's any brickwork around the pool or patio, are they in good condition or would they require repair and/or replacement?
What is the driveway made of? If concrete, are there any major cracks or damage?
What is the parking like? Is there a garage (single or double)? Is there enough space on the driveway or property, and/or is there street parking available?
If there is street parking, are there times you cannot park there? If so, does that work for you?
Is there enough of an outside area? Is there a deck, a patio, room for your kids and pets to roam and play?
Is there enough space and opportunity to renovate, build and extend on areas of the home?
YOUR BUDGET
Do you have enough to cover the listing price, or the required down payment?
Do you need to obtain a mortgage? Are you pre-approved?
Do you have any major expenses (current or upcoming) that could affect your ability to meet any mortgage repayments?
Do you have a reliable and stable source of income?
Can you afford any early needed repairs?
Do you have additional finances to cover any improvements you might like to make – e.g., the bathroom, kitchen, painting, etc.?
Do you have enough additional income over to cover utilities including power, hydro, and property taxes?
If the property is part of a Strata, are you able to cover the Strata fees?
Do you have enough additional income to cover any unexpected costs? Perhaps a window gets broken, there's a roof leak or the HVAC breaks down?
THE BIGGER PICTURE
Do you plan to have children in the next few years? Will this home be big enough and have enough space for you to grow?

Are your children now older and perhaps thinking of moving out of home in the next couple of years? Will the home possibly be too big if that happens?
Do you have elderly parents nearby that might need somewhere to live if you step in as caregivers?
Are you rush buying or feeling pressure to get into the property market?
Is the price of rent rising?
Is it better to buy a home that you can work on repairing and doing up yourself as opposed to a newer home with all the bells and whistles?
Is the location of your job stable? Or is there potential for you to be transferred elsewhere at some point soon?
Is there any reason your current job(s) might not continue long-term?
Do you have any significant debt? Do you have a set plan for payments?
What condition is the current real estate market in? Is it a competitive seller or buyers' market? Are mortgage rates high or low? Is there a good level of inventory?
Are you happy looking yourself or would it be easier to have an experienced agent helping to guide you through the process?
 Keep in mind there is no magical formula when it comes to buying a home. But by doing your due diligence and collecting all the information you can prior to discussions about offers and subjects, you'll be in a much better position to avoid any unforeseeable risks and complications down the line.And know that you never have to go it alone! Whether you're purchasing as a couple, a family or your own little sanctuary, by obtaining the help from my services we can walk you through each step of the process, organize professional home inspections and assessments and help complete all the necessary paperwork to get you into the home you've always dreamed of.  We will help give you full peace of mind that the havn you call home is the right one for you.